Coming every Saturday, Hodler's Digest will help you track every single important news story that happened this week. The best (and worst) quotes, adoption and regulation highlights, leading coins, predictions and much more — a week on Cointelegraph in one link.
Top Stories This Week
Banks will soon be equipped to offer clients crypto trading and custody thanks to a new program called "Crypto Source" from Mastercard and Paxos Trust Company. As part of the program, Mastercard will cover some of the compliance, security and interface details while Paxos handles crypto custody and trading. Expected in the final quarter of 2022, the Crypto Source program will essentially provide the underpinning that will let banks offer crypto trading and custody to their clients.
Under the supervision of former Twitter CEO Jack Dorsey, a new social media platform called "Bluesky Social" has entered its private beta phase after years of anticipation. Underpinning the platform is a protocol known as the Authenticated Transfer Protocol (formerly named ADX). The protocol essentially removes the walls around user data, letting users move their accounts from platform to platform rather than having their profiles and information locked on a single platform.
After offloading 75% of its Bitcoin holdings in Q2, Tesla decided to retain its remaining BTC in Q3, according to the company's latest earnings report. The Q3 earnings report detailed Tesla's balance sheet carrying $218 million in digital assets. In February 2021, Tesla notably unveiled holding $1.5 billion worth of Bitcoin, but sold most of its holdings the following year due to China-related COVID-19 concerns.
Although a special administrative region of China, Hong Kong is reportedly looking to ease its crypto regulations to favor the industry. China has taken regulatory steps to discourage crypto industry activity in the past. Crypto trading in Hong Kong itself is largely limited to professional investors, thanks to Hong Kong's Securities and Futures Commission (SFC). However, the SFC is now taking steps to allow retail crypto trading, as well as other crypto-friendly pursuits.
Aptos, a blockchain constructed using programming language that was once intended for Meta's Diem project, launched its mainnet on Oct. 17. The well-funded blockchain created by Aptos Labs claims a processing capacity of 160,000 transactions per second (TPS). However, just 4 TPS was observed at the time of Cointelegraph reporting on Oct. 18. The initial low numbers were expected, according to Aptos on Twitter. Oct. 20 reporting revealed numbers for the blockchain had risen to 16 TPS.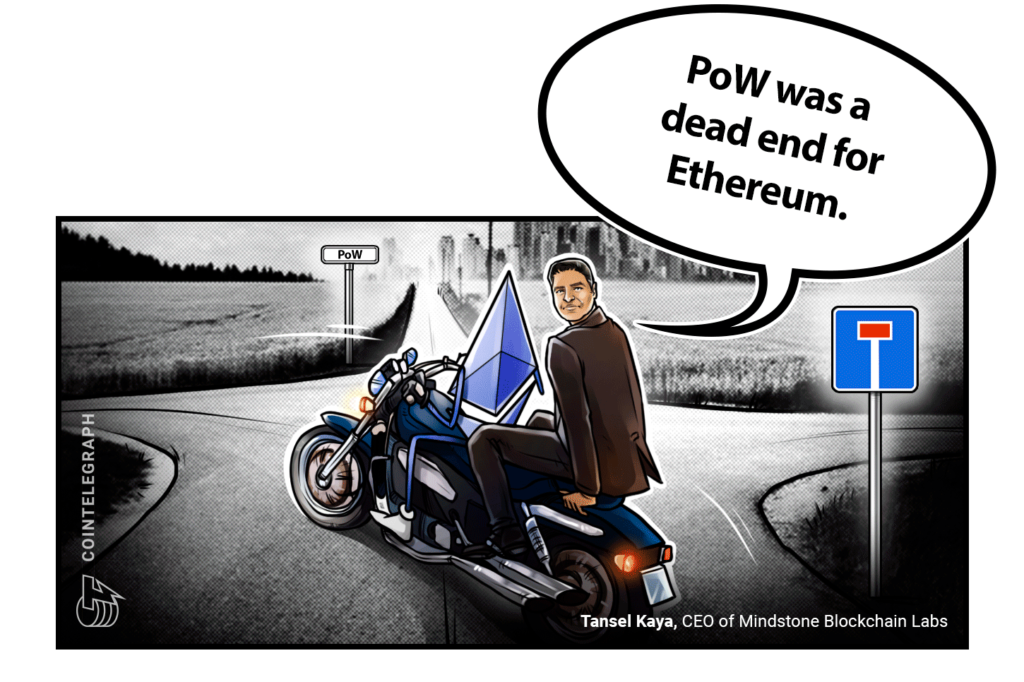 Winners and Losers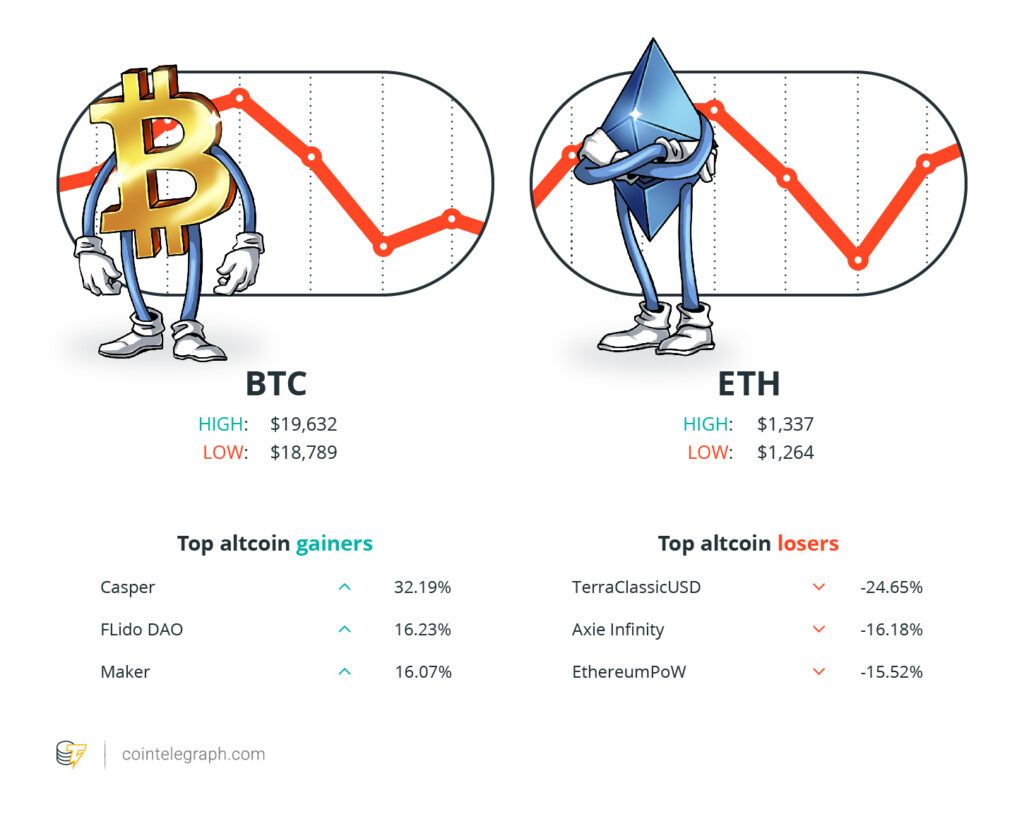 At the end of the week, Bitcoin (BTC) is at $19,115, Ether (ETH) at $1,299 and XRP at $0.44. The total market cap is at $916.20 billion, according to CoinMarketCap.
Among the biggest 100 cryptocurrencies, the top three altcoin gainers of the week are Casper (CSPR) at 32.19%, Lido DAO (LDO) at 16.23% and Maker (MKR) at 16.07%. 
The top three altcoin losers of the week are TerraClassicUSD (USTC) at -24.65%, Axie Infinity (AXS) at -16.18% and EthereumPoW (ETHW) at -15.52%.
For more info on crypto prices, make sure to read Cointelegraph's market analysis.
Most Memorable Quotations
"Well, I mean, there are a few reasons [for having Bitcoin in space]. One, because it's cool, and you can.
Adam Back, co-founder and CEO of Blockstream
"Now is the time to tell your friends and explain the benefits about crypto, because when they're FOMOing at $70,000 [per Bitcoin] you should be telling them not to enter the market.
Marcel Pechman, markets analyst and Cointelegraph contributor
"Right now, hacking is certainly the biggest issue that we're thinking about that's happening in the industry that's a real threat to security.
Kim Grauer, director of research at Chainalysis
"We believe everything [in museums] will be an NFT, just like a serial number, for every product there will be an NFT."
Hussein Hallak, CEO and founder of Next Decentrum Technologies
"PoW was a dead end for Ethereum.
Tansel Kaya, CEO of Mindstone Blockchain Labs
"Price manipulation is a cousin of misrepresentation, and in many jurisdictions, engaging in misleading and deceptive conduct is unlawful and grounds for legal claims.
Michael Bacina, partner at Piper Alderman
Prediction of the Week 
Bitcoin's price traded relatively sideways for most of this week yet again, according to Cointelegraph's BTC price index. 
Equity Management Associates founder Larry Lepard sees Bitcoin reaching $2 million per coin over the next five or six years, he said on a Quoth the Raven podcast episode published on Oct. 16. "Bitcoin could go to zero, but I personally believe Bitcoin's going to go up 100x," according to Lepard. He also, however, noted the possibility of Bitcoin dropping to $14,000 before then.
FUD of the Week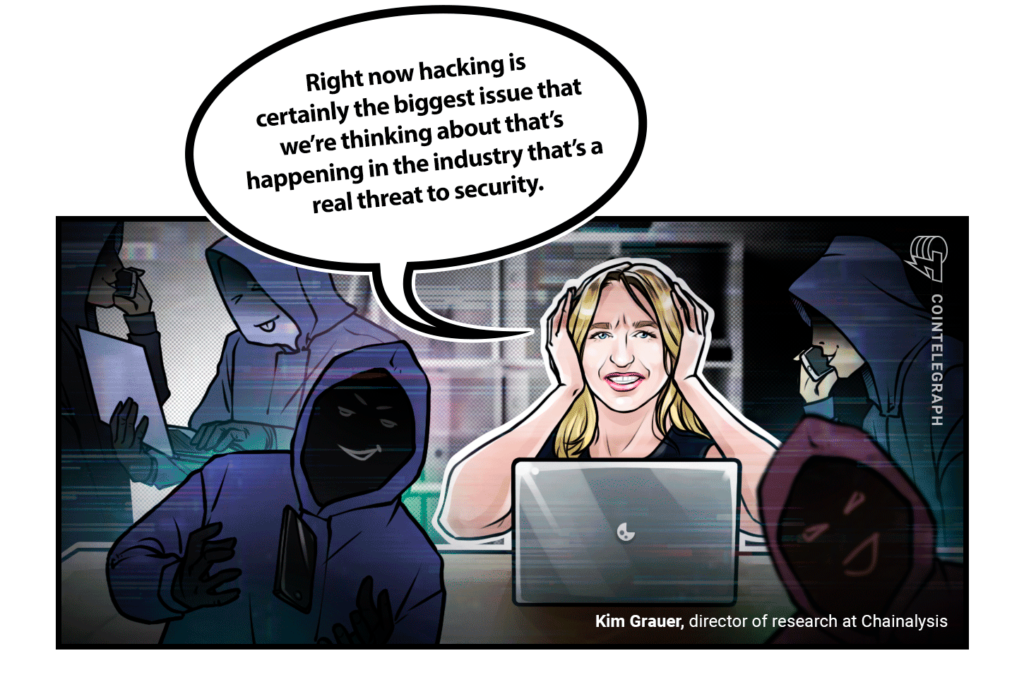 Cross-chain bridges are the weakest security point in decentralized finance (DeFi), according to a Token Terminal report. The crypto data provider detailed that cross-chain bridge exploits, largely on Ethereum Virtual Machine blockchains, have accounted for about $2.5 billion in lost funds over the last two years. Cross-chain bridge exploits represent about half of all DeFi hacks during that period.
Most Salvadorans are not pleased with their government's Bitcoin spending, according to residents polled as part of a study from El Salvador's José Simeón Cañas Central American University. The country made Bitcoin legal tender in September 2021, although just 24.4% of Salvadorans polled have used Bitcoin for payments since then, as of polling in September 2022. Additionally, less than 40% of those polled favored El Salvador's decision to make Bitcoin legal tender.
Formerly organized to initiate lawsuits from Terra investors, the UST Restitution Group (URG) has now shifted focus to searching for Terra head Do Kwon. The URG Discord group has 4,400 participants who are discussing and searching for Kwon as a result of the Terra project's collapse earlier in 2022. Authorities have taken various measures to find the Terraform Labs co-founder. Kwon said safety precautions drove him to leave Singapore, according to an interview published this week by journalist Laura Shin.
Best Cointelegraph Features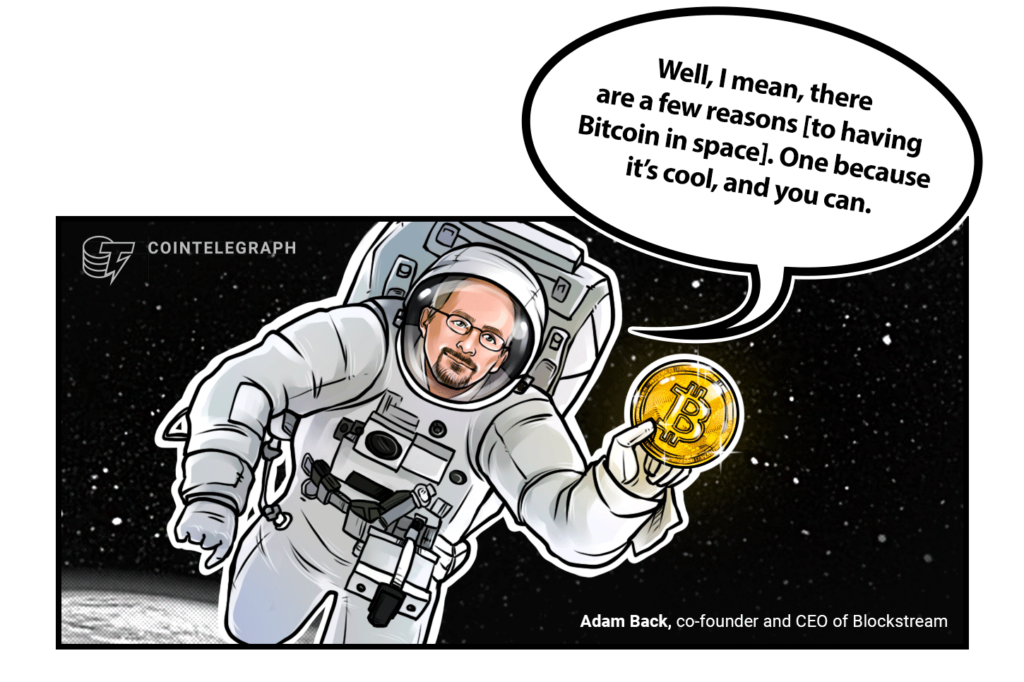 "The Terra Luna protocol was created by someone with either an IQ of 50 or 150. And frankly, I can't tell which one."
"Returns based on marketing dollars are fake. It's like the Dotcom boom phase of paying customers to buy a product."
It shouldn't surprise anyone if regulators begin telling node validators to impose KYC and AML requirements on users staking Ether.
Subscribe
The most engaging reads in blockchain. Delivered once a
week.