Finally Someone's getting shit done... Good job PundiX
$10,627.00
$228.27
$0.330
XRP to Collapse to $0.16? XRP may be in for a harrowing next few weeks. Just as fast as bulls have brought this market to and past $10,000, bears have slammed Bitcoin, pushing the leading cryptocurrency down by around $2,000 in the past 48 hours. With this move, analysts have begun to fear the w..
Ethereum Inflation Rate Could Plummet (And That's Good) OK, let's set the record straight: cryptocurrencies, be it Bitcoin, Ethereum, or otherwise, often sport inflation rates. Save for some select cryptocurrencies, the growth of Bitcoin's supply is the lowest, and has thus remained a benchmark for ..
Developers Unveil Massive Monero Bug Revealed on July 3rd by developers on HackerOne, Monero (XMR) was recently subject to a number of security vulnerabilities. One bug in question would have given attackers the ability to "create" XMR that didn't really exist on the blockchain. If used correctly,..
Ethereum Sees Two Key Developments All eyes may be focused on Bitcoin right now, but Ethereum (ETH) has seen a number of strong positive developments over recent days and weeks. Just the other day, Binance, one of the world's largest exchanges, revealed that it would be changing its Tether (USDT) st..
Ethereum 2.0 in the Pipeline For a while now, Serenity, the next step in the Ethereum (ETH) blockchain, has been somewhat of a quixotic dream for developers. But, the upgrade, which developers say will dramatically increase the efficiency and decrease the power consumption of the network, is rapidly..
XRP Poised for Rally? While Bitcoin's rally has paused, for the time being, the Ripple-backed XRP may be poised to run, according to a prominent analyst anyway. Ever since 2018's collapse, XRP has been underperforming against the market leader. But, this may soon change, especially with Bitcoin's ..
Ethereum Passes One Million Daily Txs Ever since Bitcoin (BTC) passed $10,000, Ethereum (ETH) and its altcoin brethren have fallen out of favor with crypto investors. You see, where the leading cryptocurrency heads will dictate the price action seen in the rest of the market. But, investors and an..
Chainlink Literally Moons in Bizarre Upswing Bitcoin (BTC) may have stuttered this week, but Chainlink (LINK) sure isn't. While the leading cryptocurrency rallied by 20% to only fall by $3,000 the next day, LINK, a top Ethereum-based token, has rallied by 137% in the past seven days according to Mes..
Latest CCG News on Steemit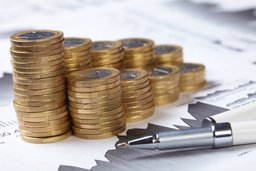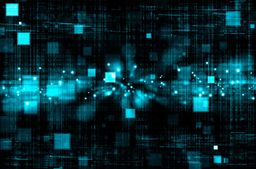 What is the "Internet of Value" Envisioned by…
![](https://cdn.steemitimages.com/DQmYCZ6VQoVAqmxy9z5BVe7pPxKq4xi9XtePHT8e2MrbMRH/image.png) A year has gone by since Ripple Labs made a commitment to invest $500 million for the purpose of…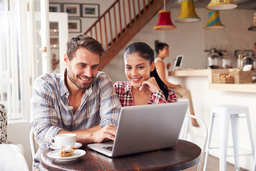 News Italian football club AS Roma will join blockchain-based voting platform Socios through a partnership with sports and entertainment blockchain firm Chiliz. In an official announcement published on July 19, Chiliz revealed that AS Roma is joining Socios, a sports platform powered by Chiliz, in..
Bitcoin isn't crazy – in fact it might just be the soundest monetary system this generation has ever known. Some of the techniques miners have devised to extract it, however, are extremely unorthodox, ranging from the ingenious to the downright crazy. Here are seven of the strangest attempts at extr..
News India's Minister of State for Finance Anurag Thakur has said that there is no law in India expressly prohibiting the use of cryptocurrencies. Local media outlet Inc42 reported Thakur's statement on July 19, The statement came during a recent exchange between a Member of Parliament (MP) and T..
News Energy network company E.ON has filed a patent application for a blockchain-based data collector with the European Patent Office. E.ON announced the patent filing on the company's website on July 19. As per the announcement, the device in question makes use of sensors to collect user data, w..
Analysis Bitcoin (BTC) has more than tripled in 2019, moving from under $4,000 at the start of the year and then topping out at a little under $14,000 in June. In the earlier part of 2019, altcoins seemed to be performing strongly, with many calling the trend "altseason." However, since Bitcoin be..
Born in 1899 in Vienna, Nobel Prize-winning economist F.A. Hayek is a legend of sorts in voluntaryist, libertarian, and crypto-economic circles. Freshly rediscovered video footage of the Austrian School philosopher and social theorist from 1984 is now making the rounds on crypto Twitter. In a stunni..